Project Info
Wordpress integrated with imdb connector plugin programming. | Wordpress developer team
Wordpress plugin developers.
Installation and integration with imdb search wordpress plugin imdb_connector. Created new wordpress page with search form as per below image.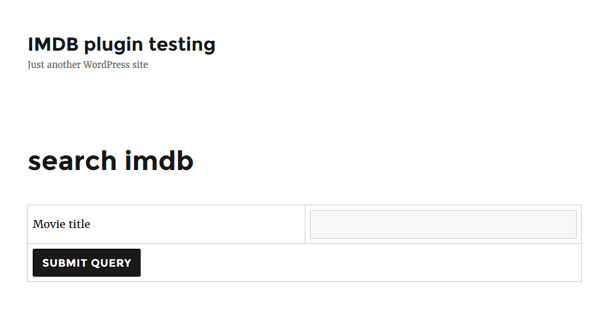 The above wordpress page form submits to another wordpress page.
A new wordpress page was created for displaying the results. A new custom wordpress page template was created.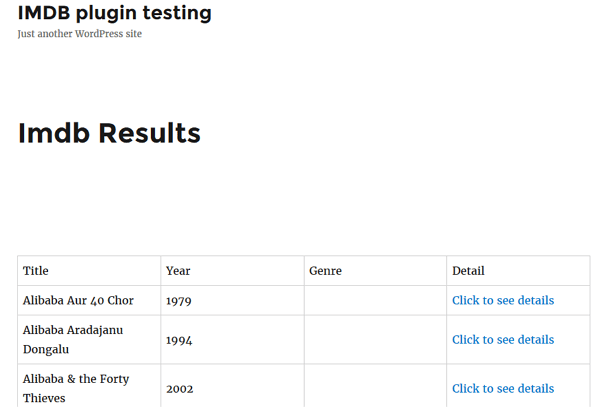 This new page uses the custom wordpress page template and it uses the function imdb_connector_get_movies to list down all the movies in the search results and then populate the wordpress page in a neat tabular format.