Project Info
Tableau Engineer | Tableau Developer | Tableau Programmer
Tableau Engineer team. Tableau developer team. Tableau Data Programmer.
We can customize existing tableau reports and dashboards scripts.
Tableau Engineer for Financial Reports.
A tableau dashboard showing financial reports of a company compared with the total list was created. Tableau financial storyboard.

We can customize Tableau financial Programming.
Tableau Programmer. Tableau MAP distribution of data.
Tableau map is shown with different location of the entity. This can show worldwide distribution of Tableau Data.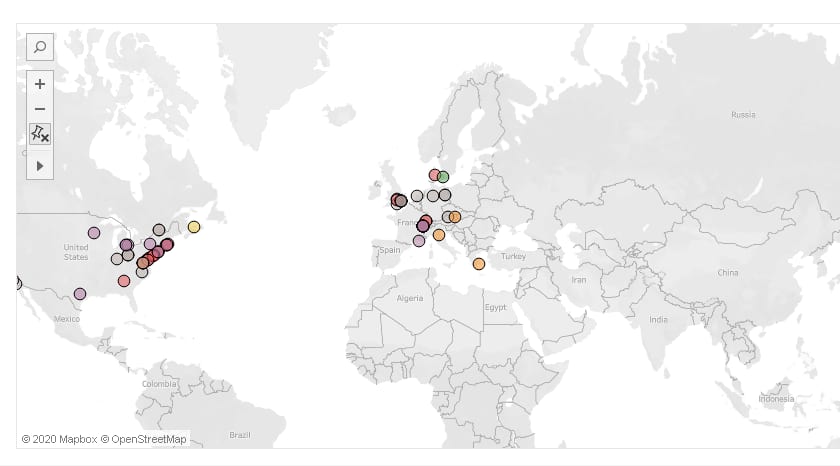 Show data in map markers using Tableau Programming.
Tableau Developer. Tableau Company Governance Board Data.
Company Board Governance data was shown in tableau dashboard in a neat tableau story point.

Company data Tableau Dashboards.
Tableau Engineer. Tableau Graphs Object Count Distribution.
Tableau Engineer for creating tableau graphs based on distribution data of various objects and entities.

Various Tableau graphs and Tableau Charts.
Tableau Categories Distribution. Tableau Programmer.
Tableau categories graphs, Resource distribution visualizations, Tableau evaluations and comments statistics.

Our Tableau developers can customize existing complicated Tableau StoryBoards and Tableau Dashes.
Tableau Company annual reports. Tableau Engineer.
Tableau Company Annual reports and stats. Tableau storyboard for company succession plans details etc.
Company annual reports and Other vital company data can be shown in Tableau Online.
Tableau Engineer for Fiscal Reports. Company Profit Structure Dashboard
Complete fiscal reports and Company Status and Legal structure of a Company can be known just by glancing at the Tableau Dashboards.

Company Tableau Fiscal Reports Developer.