Project Info
Opencart developer team | Opencart image manager
A new opencart image manager module was created.
Opencart image manager functions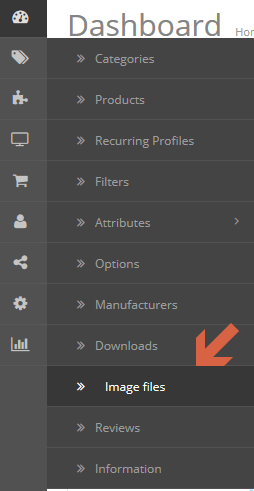 This new opencart image files manager can be accessed from the admin menu of opencart version 2.2.
Opencart image manager admin panel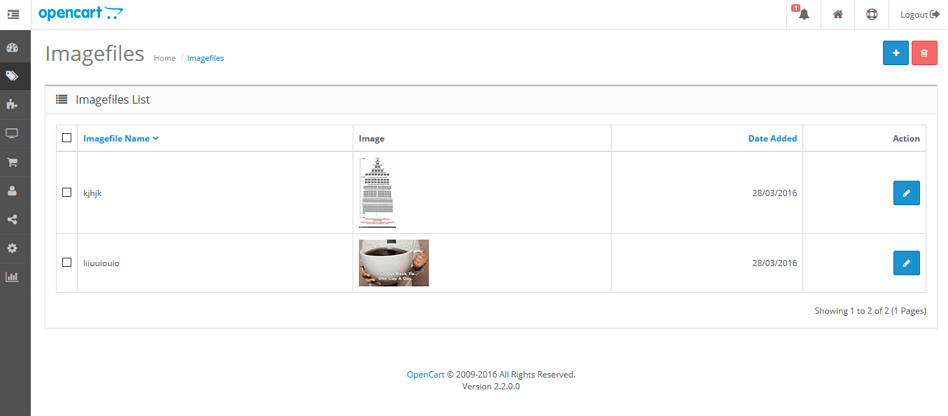 Images can be uploaded using the web interface. Opencart images can also be uploaded using ftp and these images can be managed too. The images in the database as well as the images uploaded via ftp are displayed in a list and the opencart images can be sorted according to the column headers.
Opentcart image editing screen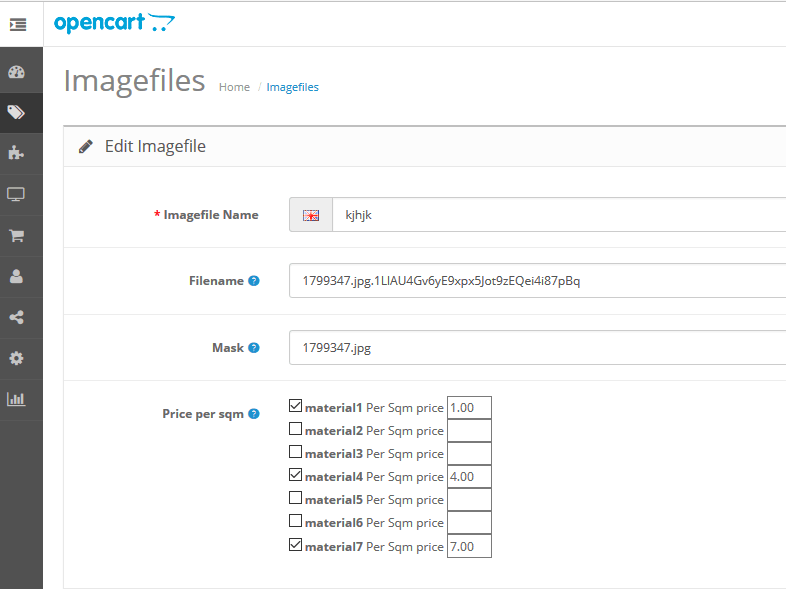 Each opencart product image can be assigned a separate price and separate material. The per sqm price can be individually edited. Project completed by our opencart developer.
Click for more projects under Opencartprogrammers category